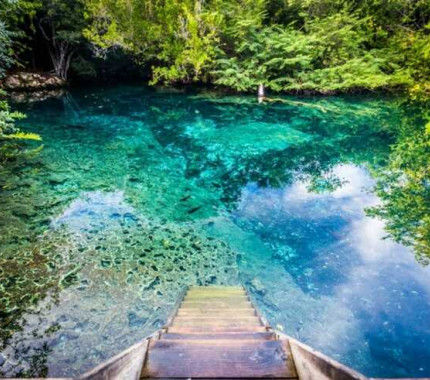 Indigenous Eyes, Beauty Of Punta Cana
The "Ojos Indígenas" Ecological Park and Reserve is a 1,500-acre private reserve owned and maintained by the Grupo Puntacana Foundation. The Park and Reserve are set aside for scientific research, conservation of native and endangered species, and recreational activities of our guests.
The Ecological Reserve is comprised of a network of trails that lead to 12 freshwater lagoons and provides habitat for an abundance of birds, reptiles, insects, and other local flora and fauna.
The Ecological Park is an interpretive trail that features distinct attractions related to the natural and cultural history of the island, including an iguana habitat, petting zoo, sugarcane exhibition and a fruit tree garden.